Why use APM?
We deal with the collection of all service charges, avoiding sensitive issues when leaseholders are slow to pay;
We can leave you to live in peace, away from dealing directly with tradesmen and other leaseholders;
Our fees are competitive, fixed for the year ahead, and set at a sensible level;
For your added protection we carry full professional indemnity insurance cover in accordance with the RICS minimum recommended levels of cover;
Our supplier database is regularly monitored for adherence to quality standards;
We listen to you, gather feedback, and respond to your needs;
We provide regular accounts, and budget annually for regular and specific maintenance;
Our membership of ARMA protects our clients.
Insurance Claims
An insurance claim will be processed by Asset Property Management having regard to the extent to which the claim is covered by the building insurance policy (the responsibility of the Managing Agent), and the extent to which it is normally covered by your own contents insurance policy (the responsibility of the leaseholder/resident).

Asset Property Management can supply contractor details to make good any insured damage to property. It is important that no contractor is engaged to carry out works unless you have received feedback from us or the Insurer. Contractors are checked to ensure they maintain current professional indemnity insurance. It is however the responsibility of the leaseholder to be satisfied that the contractors can carry out the works required to an acceptable standard. If you are dissatisfied with the workmanship the leaseholder/resident will be required to deal with the contractor to rectify any problems. Asset Property Management do not accept responsibility, financial or otherwise, for works carried out inside flats/apartments, but will do their best to mediate if a dispute arises.

Normally insurance companies will require three quotations before processing an insurance claim.
Fees
On engagement, we set out the standard fees charged for property management. Additional fees are reviewed annually and may be levied in the following situations:

Where final demands for ground rents and service charges have been issued and payment is not forthcoming;
Where payment for ground rent and service charges is received after the due dates set out in the notices issued;
Where collection of outstanding amounts is referred to a solicitor;
Where land registry searches are required to identify leaseholders because we are not kept updated on changes;
Administering and dealing with solicitors to collect outstanding debts;
Solicitors' and legal charges including court summons;
Cheques returned unpaid or referred;
Key cutting/replacement for communal access doors, security doors or gate entry systems;
Sale enquiries for solicitors/sellers;
Issue of share certificates and company filing requirements;
Dealing with Notices to Landlords;
Preparing statutory notices and dealing with consultations where Landlord and Tenant Act expenditure limits are to be exceeded;
Copy documents such as insurance policies, fire risks assessments, asbestos surveys and other statutory requirements;
Dealing with insurance administration and claims.More Information
Compliance
A good managing agent will have systems in place to ensure compliance with the regulatory requirements, in particular:

Fire risk assessments, regular inspection of fire safety equipment and systems
Asbestos surveys and awareness of its findings when engaging contractors
Periodic testing of electrical wiring and equipment in communal areas
Lift maintenance and safety
Adequate buildings insurance including confirmation of reinstatement values
Health & safety assessments with regard to communal areas
Keeping updated on increasing regulatory requirements affecting leaseholds.
We act in an impartial way as the link between freeholder and leaseholder, and in particular between individual leaseholders, where disputes can occur.

We will help to add value to your block over the longer term, maintain the common parts of the building, and ensure that a healthy reserve fund is maintained and that service charges are competitive.
Asset Property Management Ltd is a Bournemouth-based property management company with many years' experience, specialising in the management of residential blocks in Dorset and Hampshire, including Southampton, Bournemouth, Poole, and Dorchester.
We pride ourselves in providing a personable, professional, competitive and comprehensive service, with long-serving property managers who remain familiar with your property.
We provide a full property service for residents, leaseholders, freeholders, developers and management companies:
Complete property maintenance service including

 

cleaning,

 

gardening

 

and

 

property

 

repairs;
Dedicated supplier database and

 

quotation service

 

for repair works;
Competitively priced;
Regular property

 

inspections;
Insurance

 

and claims administration;
Secure clients' designated bank account

 

in which funds are held in trust for your added protection;
24 hour

 

emergency assistance;
Organisation of and attendance at

 

residents' meetings;
Year-end

 

accounts, annual budgeting including accountant's independent review and report;
Block Management Company administration including statutory accounts, Companies House filing and

 

Company

 

Secretarial

 

issues.
For more details, please download our current brochure here.

Asset Property Management Limited is a member of the Property Ombudsman Scheme, which regulates our Complaints Procedure.

Our membership of the Association of Residential Managing Agents gives us the status of an accredited Managing Agent operating to the highest standards.
EMERGENCY CONTACTS
Not all out-of-hours situations give rise to an emergency call-out, and leaseholders/residents must apply common-sense to each situation. Until such time as the cause of the emergency is determined, the leaseholder/resident making the call is liable for emergency call-out charges.Non-emergency situations are those where there is not an immediate threat to further property damage, and the repairs can reasonably be carried out during normal working hours. Examples of emergency situations are power failure to the block, water leakage or roof damage giving rise to water penetration. Liability for call-out charges will not be met from service charge funds where the fault is caused by a breakdown or malfunction of equipment within a flat/apartment, such as a washing machine or central heating system within an individual unit.
IF THERE IS AN IMMEDIATE THREAT TO LIFE SUCH AS SMOKE OR FIRE, YOU MUST IMMEDIATELY CALL THE EMERGENCY SERVICES ON 999, AND NOT A CONTRACTOR

Fire Alarms
Refer to alarm control on site or Olympian
07818 414128

Locksmith
Locks R Us
07904 247999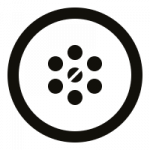 Drains
Roger Ryder
07802 692625

All other emergency calls
07563 121804
Get in Touch
Office Hours: Mon - Fri, 9.00am to 4.00pm
Find us at the office
Drop us a line
Give us a ring
01202 532898